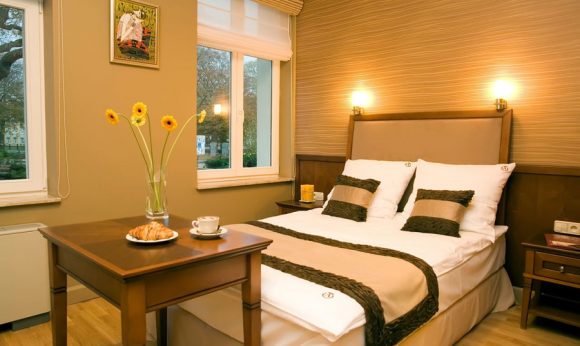 Room with the park view
A room with a refined, comfortable character, through the windows of which, near the fountain of a Greek goddess, among the walking streets, there are green trees and colorful flowers.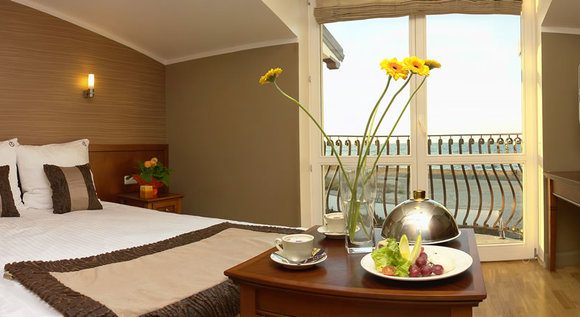 Room with a sea view
A room with a private balcony or exit to a large observation deck with private sunbeds, with a space properly separated from other rooms. From the room's windows you can observe the blue surface of the Baltic Sea and the golden sand of the beach.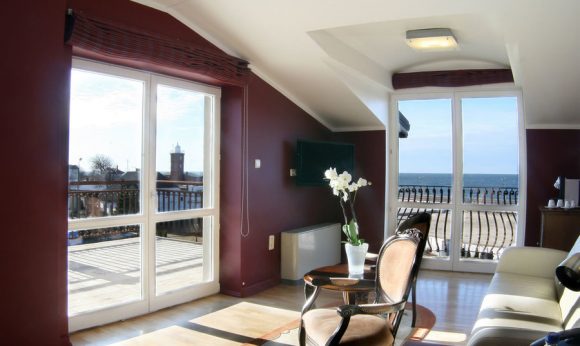 Apartament
A refined and spacious apartment, having both a private balcony on the sea side and a spacious observation deck, with deckchairs from the city side, on which the sun shines the longest, offering blissful moments in its rays.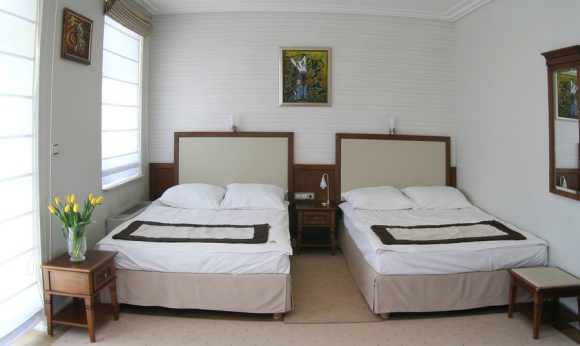 De Luxe
Room with a spacious balcony, where you can enjoy sunbathing, on private sunbeds or admire the beautiful green park with a fountain from above. The view overlooks both the park and the sea (from the side) and the city.