We offer you 16 modern equipped and air-conditioned rooms, from which you can see the power of the Baltic Sea and the beauty of the nearby park with a fountain. We offer accommodation in rooms of a higher standard, including Apartments with a sea view, De Luxe rooms and Studio rooms.
All the rooms have modern equipment – in each of them there are waiting for you: TV, telephone, safe, mini fridge, free wi-fi network and many other amenities. Each of our rooms is adjacent to a stylishly finished bathroom, equipped with a shower cabin or a spacious bathtub, hair dryer, towels and all hotel accessories. What's more, the water installation in our hotel has been equipped with a special system that cleanses the water, softens it, so that the bath is safe for people prone to skin problems associated with allergies.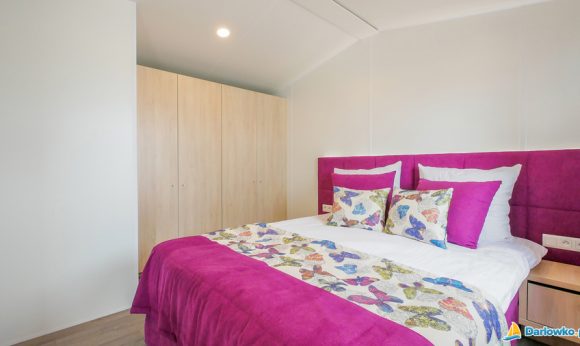 Apartment houses
For those of you who are planning a holiday on the Baltic Sea, with family or among friends, Hotel Apollo has prepared an alternative, unique offer. 21st century camping is associated with luxury and custom solutions.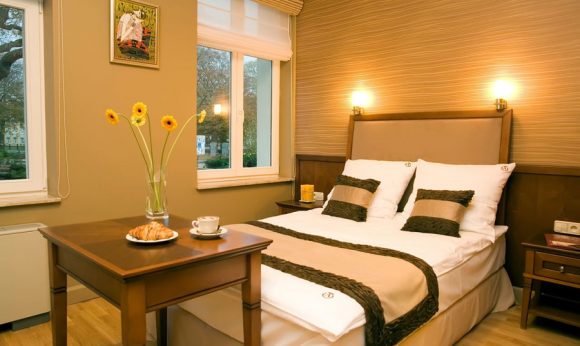 Room with the park view
A room with a refined, comfortable character, through the windows of which, near the fountain of a Greek goddess, among the walking streets, there are green trees and colorful flowers.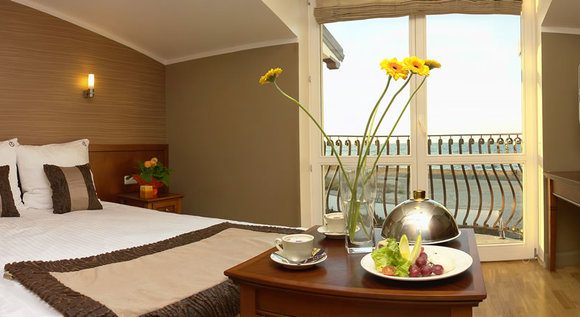 Room with a sea view
A room with a private balcony or exit to a large observation deck with private sunbeds, with a space properly separated from other rooms. From the room's windows you can observe the blue surface of the Baltic Sea and the golden sand of the beach.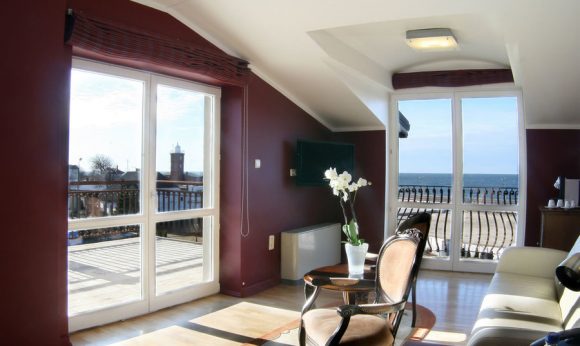 Apartament
A refined and spacious apartment, having both a private balcony on the sea side and a spacious observation deck, with deckchairs from the city side, on which the sun shines the longest, offering blissful moments in its rays.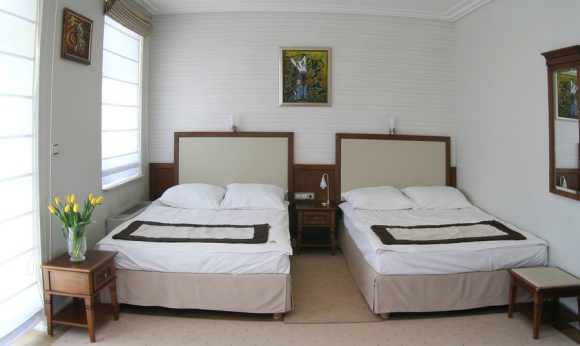 De Luxe
Room with a spacious balcony, where you can enjoy sunbathing, on private sunbeds or admire the beautiful green park with a fountain from above. The view overlooks both the park and the sea (from the side) and the city.